Mineral n Metal Industries is established in 1990, is a medium scale manufacturing company engaged in the manufacture of Bentonite clay Granuals, Bentonite Powder & Blue Dust (Iron Ore) at Bhavnagar, Gujrat. Mineral n Metal Industries has production capacity of 500 Metric Ton/Day.
We are the large mine owner, processor and exporter of Bentonite. Our company is fully equipped to meet advance the quality material for the formulation of pesticides , Herbicides , Bio Pesticides, Bio fertilizers .
Blank Granuals is used in formulation of granular pesticides & agro chemicals as carrier & binder.It is used for agro pesticides product like Phorate 10cg, Butachlore, Chloropyriphos.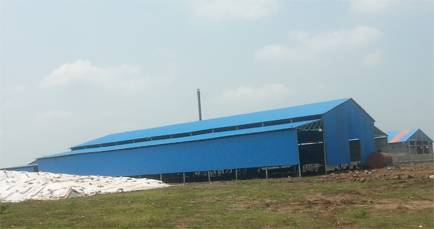 | | |
| --- | --- |
| > | Pi Industries Ltd |
| > | Nirmal Seeds Pvt Ltd |
| > | Biostad india ltd |
| > | Rallis India Ltd |
| > | Insecticides India Ltd |

To provide the customers with the best quality minerals as these minerals are used as raw materials in their respective processes. We also aim to provide safe and healthy working environments to all our workers. We offer minerals, which are pure and have defined efficacy.